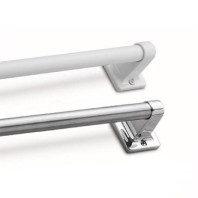 Bathroom Towel Grab Bars
$195 (additional bars $150/ea)
Price includes materials labor & installation.
This product is special order, Call for information.
Available Sizes 9″ 16″ 24″
The Moen Towel Bar Grab Bar replaces your towel bar and gives you something safe to grab onto when getting out of the shower when taking your first slippery step.