Grab Bar Installation San Diego, CA
Fall Prevention with Bathroom Grab Bars
Age In Place Safely and Securely
Senior Safe Homes is a professional same-day safety service for seniors living on their own — or with assistance. We provide in-home safety evaluations to assess the potential hazards and make recommendations as well as modifications to enhance daily activities. At Senior Safe Homes, it is our mission to provide families with peace of mind by creating an environment to make their lives easier, more convenient, and safer.
Serving: San Diego, Oceanside, Carlsbad, Encinitas, Solana Beach, Cardiff, Del Mar, La Jolla, Rancho Santa Fe, Fairbanks Ranch, Carmel Valley, Santa Luz, Point Loma, Pacific Beach, Mission Beach, Ocean Beach, Scripps Ranch, Tierrasanta, Poway, Rancho Bernardo, 4S Ranch, Rancho Bernardo, San Marcos, Escondido, and other San Diego Cities.
Senior Safe Homes will Professionally Install…
ADA Compliant

Grab Bars

for your Bathroom, Shower, Bedroom and Hallways.

Elevated Toilet Seats and Adjustable Shower Seats

Furniture Straps to Minimize Tip Over Hazards

Specialized Door/Window Locks and Alarms.

Fire, Smoke, Carbon Monoxide and Gas Detectors.

Temporary and Portable Wheelchair Ramps.

Stair Railing and Stair Lifts.
How can older adults prevent falls?
Make their homes safer by reducing tripping hazards, adding grab bars inside and outside the tub or shower and next to the toilet, adding railings on both sides of stairways, and improving the lighting in their homes.

Every 13 seconds, an older adult is treated in the emergency room for a fall; every 20 minutes, an older adult dies from a fall.

Ask their doctor or pharmacist to review their medicines—both prescription and over-the counter—to identify medicines that may cause side effects or interactions such as dizziness or drowsiness.

Have their eyes checked by an eye doctor at least once a year and update their eyeglasses to maximize their vision. Consider getting a pair with single vision distance lenses for some activities such as walking outside.
To lower their hip fracture risk, older adults can:
Get adequate calcium and vitamin D—from food and/or from supplements.

Do weight bearing exercise.

Get screened and, if needed, treated for osteoporosis.
Senior Safe Homes will save you …
We provide and install only the BEST quality senior safety products since 1997.
Custom Grab Bar Installation
Senior Safe Homes Provides Custom Grab Bar Installation. We have a wide selection of ADA Approved Grab Bars to choose from to match your decor. From a 12″ Hand Grab Bar, to a 24″ Shower Grab Bar to a 42″ Hallway or Toilet Grab Bar. Stainless Steel Grab Bars, White Grab Bars to decorative Antique Grab Bars, we have the finish to match your home.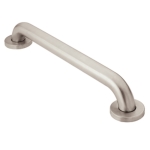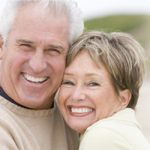 Fall Safety Facts:
Each year, millions of adults aged 65 and older fall. Falls can cause moderate to severe injuries, such as hip fractures and head traumas, and can increase the risk of early death. Fortunately, falls are a public health problem that is largely preventable.
According to the U.S. Centers for Disease Control and Prevention:
One-third of Americans aged 65+ falls each year.

Every 13 seconds, an older adult is treated in the emergency room for a fall; every 20 minutes, an older adult dies from a fall.

Falls are the leading cause of fatal injury and the most common cause of nonfatal trauma-related hospital admissions among older adults.

Falls result in more than 2.5 million injuries treated in emergency departments annually, including over 734,000 hospitalizations and more than 21,700 deaths.

In 2013, the total cost of fall injuries was $34 billion.

The financial toll for older adult falls is expected to increase as the population ages and may reach $67.7 billion by 2020.

The death rates from falls among older men and women have risen sharply over the past decade.